How can I export data from my mailing lists?
All the data in your mailing lists can be exported in CSV format. This includes opt-out status, categories and custom fields.
If you use the tools in the 'Filter' menu, the resulting CSV file will be based on those settings as well. This makes it easy to export sub lists from your list for processing in other applications.
How to Export your mailing list subscribers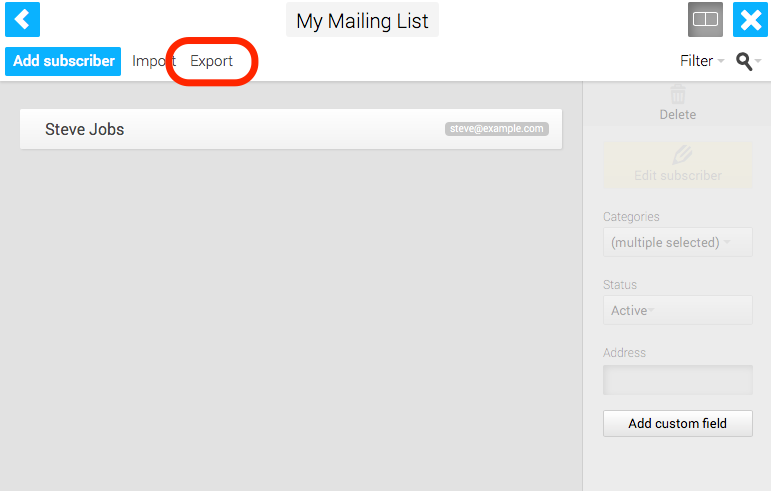 1. Edit your mailing list then click Export.
A CSV file will start downloading to your computer.