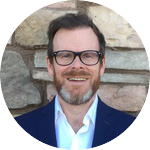 Guerrilla Property Websites was created by veteran investor, John Wilson.
John is a portfolio investor, former letting agency owner, property educator, and Amazon #1 bestselling property author.
John started Guerrilla Property Websites after he saw a need for property investors to have access to an affordable, customisable website solution, (without having to touch any code, or pay thousands to a developer for a bespoke website).
Guerrilla Websites users are a happy bunch who have created some awesome websites using our platform.
Start your free trial today.
"Yes, it's working perfectly!
Thank you very much for the beautiful and professional website. Also, it's very easy to customise with so many ready made resources. You did a fantastic job!
Many thanks"
AM, Southampton