How do I add a link to an image?
Images can be turned into links, allowing your visitors to click anywhere on the image to be taken somewhere else.
First, add an image to your page. Then double-click (or double-tap on touch devices) the image to edit its properties.
You can also edit your image's properties by highlighting it and hitting enter on your keyboard.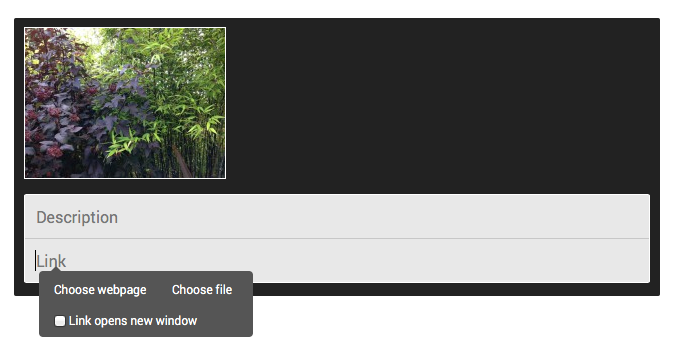 You can type a full website address into the 'Link' field, or click 'Choose webpage' or 'Choose file' to link to a page or download file within your own website.
If you'd like your link to open a new browser tab/window for your visitor, tick the 'link opens new window' box.
The 'Description' field is used to add a caption to your image. Depending on your theme/advanced image styles settings this may only be visible to users who use disability aids when viewing your website.