How do I add a blog to my website?
1. Create a new page that you'd like to use for the main blog index. i.e a top level page called 'Blog'.

3. Click Widget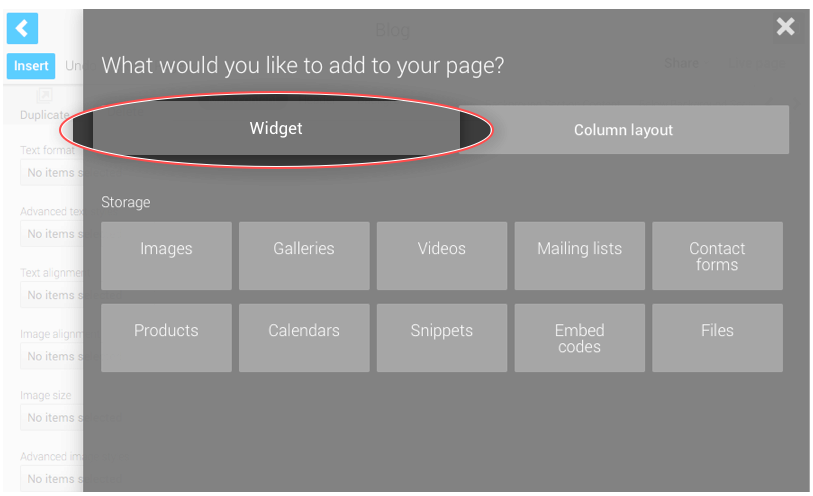 4. Drag (tap and hold to start dragging on a touch device) the 'Blog' Widget to your content blueprint.
The Widgets palette will hide as soon as you start dragging.
5. Click Publish to complete the process: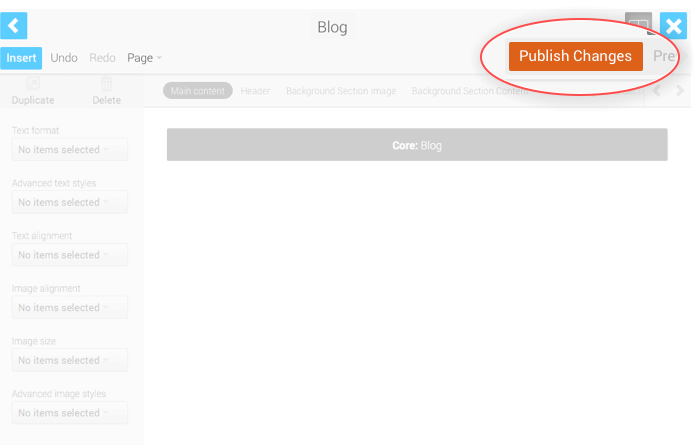 Next Steps
Now that you've setup a blog index on your website you can start creating articles.