How can I setup an auto-responder for my contact form?
Once you've created a contact form and added it to a page you can optionally setup an auto-responder to send a message back to your visitor as soon as they complete your form.
Important. For the auto-responder to work, your contact form needs to contain both an 'email' and a 'name' field. You also need to compete the From settings under Website Settings > Mailing Lists > From with your name and email address.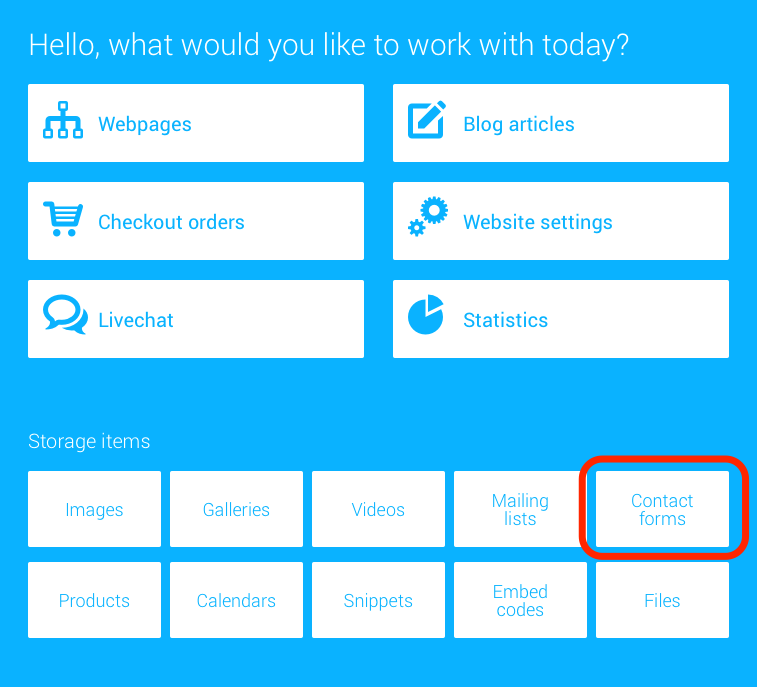 1. Before you begin, create a new page (you'll want to exclude it from your main menu) and add some content. This page will be used as the body of your email auto-response.
Then click Contact Forms from the Welcome Screen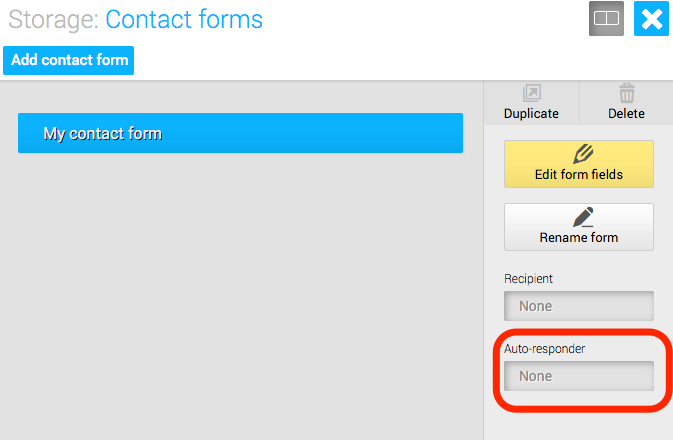 2. Highlight your contact form and click the Auto-responder field.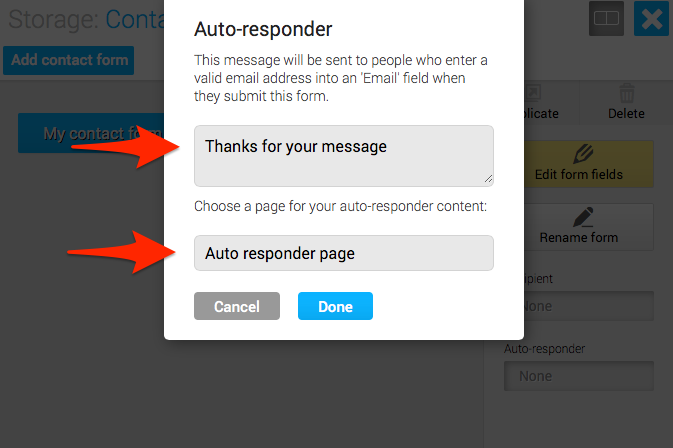 3. Enter a subject for your auto-responder and choose the page you created in step 1, then click Save to complete the process.